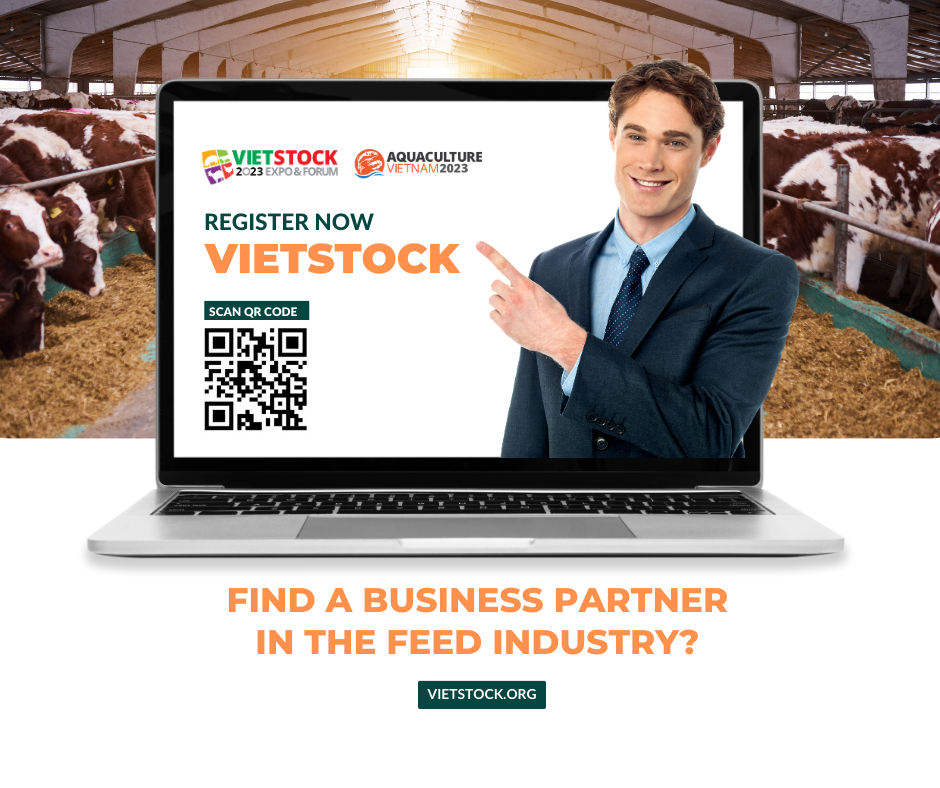 Business partners can help share responsibilities, provide invaluable insights, and support you throughout your growth journey. However, finding the right partner is easier said than done, it's a big world out there, and it's hard to find the right companion.
Let VIETSTOCK be your bridge!
Are you having difficulties in finding partners in the livestock industry?
Some inadequacies in finding business partners in the livestock industry can be mentioned such as: Lack of business information, Lack of direct contact information; Lack of comparison; No rating basis. These problems lead to difficulty in decision-making and can be detrimental to businesses in an increasingly competitive market.
Some suggestions to improve the above difficulties are suggested by experts: Attend networking events; Join online groups and forums; Ask for referrals; Use online platforms.
Promote the development of the link chain and product consumption
In the post-Covid-19 period, high inflation hinders the economic recovery process, and the animal feed industry is not immune to general difficulties. Reasonable supply and demand are an important link and feed companies are aware of this and are working to make a difference.
In the development of the livestock and feed industry, linking production with consumption plays a very important role. Therefore, in recent years, the trend has been to promote the development of linkage chains, consumption of agricultural products in general, and the livestock industry in particular. Contributing to improving productivity, quality and value of agricultural products, at the same time increasing the production scale of goods, applying modern production processes, improving the capacity of management, administration and production organization for enterprises.
In recent years, Vietnam has had many guidelines and policies to encourage the development of linkages in production and business. Achievements such as low-cost input supply, stable quality and good price consumption.
VIETSTOCK – an important connection bridge in the livestock/feed industry
VIETSTOCK 2023 will be co-located with Aquaculture Vietnam 2023, it is a place to gather, meet, exchange, connect businesses and share experiences of the expert community in the livestock – aquaculture – processing value chain, thereby finding solutions, opportunities and new associations and partnerships for the industry. This event brings businesses a comprehensive and unique specialized playground to connect and promote the development of a closed supply and demand value chain in the livestock industry.
Vietstock Exhibition is a bridge to meet and connect trade, helping domestic and foreign businesses perfect their supply and demand chains with the following perfect solutions: Conferences & Technical Seminars; Technologies, Products & Solutions showcase; In-person and online Business Matching Program; Online professional forums and communities.
New technologies and solutions are displayed by leading companies at Vietstock exhibition
Deputy Director of the Department of Livestock Production – Mr. Tong Xuan Chinh commented: "The production of animal feed and the application of technology play a very important role, promoting the livestock industry in Vietnam to meet the target of average growth is 5-6%/year. Vietstock is an event that contributes to modernizing the livestock industry and producing livestock products".
————————–
Info Box:
Online registration: https://ers.ubmthailand.com/vs23
For more information, please contact our team:
Nguồn: Theo VietStock 2023
Vui lòng ghi rõ nguồn thuysan247.com khi sao chép bài viết này.
Liên hệ cung cấp thông tin và gửi tin bài cộng tác về email [email protected].
Nhấn nút "quan tâm" nếu bạn muốn nhận thông tin cập nhật từ chúng tôi trên Zalo.