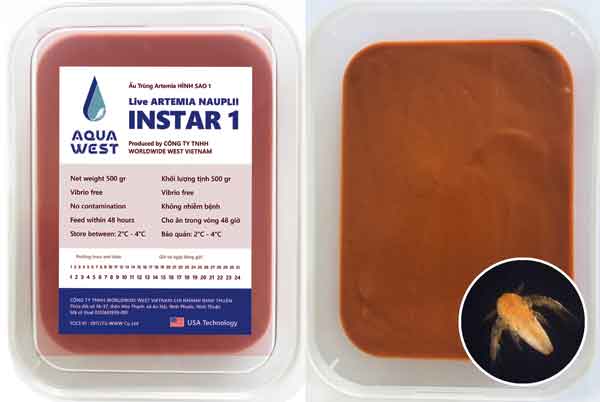 In June 2017, Worldwide West Vietnam, a subsidiary of USA-based Worldwide West, opened its Aqua West Artemia Nauplii Center, in Phan Rang, Ninh Thuan Provence, Vietnam.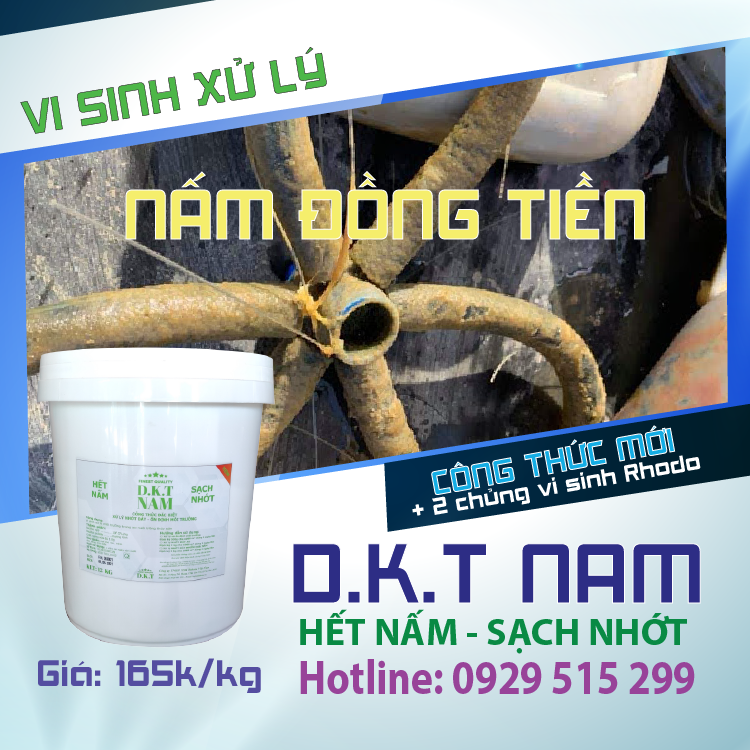 It produces a complete range of Artemia products for shrimp and marine fish hatcheries.
Aqua West's top product is live, Instar 1 Artemia nauplii, produced daily and packed as a dry paste of live Artemia nauplii ready for instant feeding. It removes dead Artemiacysts and shells.
Additionally, Aqua West is the first company to develop "umbrella-stage" (see diagram) instant Artemia feed, also produced and packed daily as a dry paste (no water) with zero contamination. Umbrella stage Artemia is the stage just before Instar 1, so it has no wings. The nutritional profile is higher at the umbrella stage than at the Instar 1 stage, and the "umbrella" is smaller, so it's a perfect feed for zoea and mysis-stage larvae.
Aqua West also supplies enriched, live, Instar 2 Artemia nauplii, the perfect feed for PLs that are being shipped from the hatchery to the farm. It's also contamination-free and cyst-free.
Aqua West ships its live, Instar 1 Artemia nauplii in cold storage boxes, which slow down their metabolism, preventing growth to Instar 2 and loss of nutrition. This system enables the customer to use the product as an instant feed, with no additional handling or preparation at the hatchery. Therefore, the customer no longer needs to manage or worry about Artemia incubation, hatching rate, proper lighting, water temperature, salinity, storage and disinfection.
Aqua West utilizes the most advanced biosecurity protocols and disease prevention methods to ensure that it delivers an Artemia product free from contamination. Every day it tests for EMS, EHP, WSSV and Vibrio at private and government-operated laboratories.
Aqua West's products reduce the customer's time, labor and production costs, while maintaining the most competitive Artemia prices in Vietnam.
Aqua West has multiple delivery trucks that deliver throughout Vietnam every day. Due to the rapid success of its production facility in Ninh Thuan Province, Vietnam, it plans to open another production center in Bac Lieu Province in December 2017, and construction has already begun on production centers in The Philippines, India and Ecuador, with completion scheduled for the first quarter of 2018.
Stephen Christensen and Florian Renault founded Aqua West and currently manage it while living in Phan Rang, Ninh Thuan Province, Vietnam, along with a local team of 20 professionals.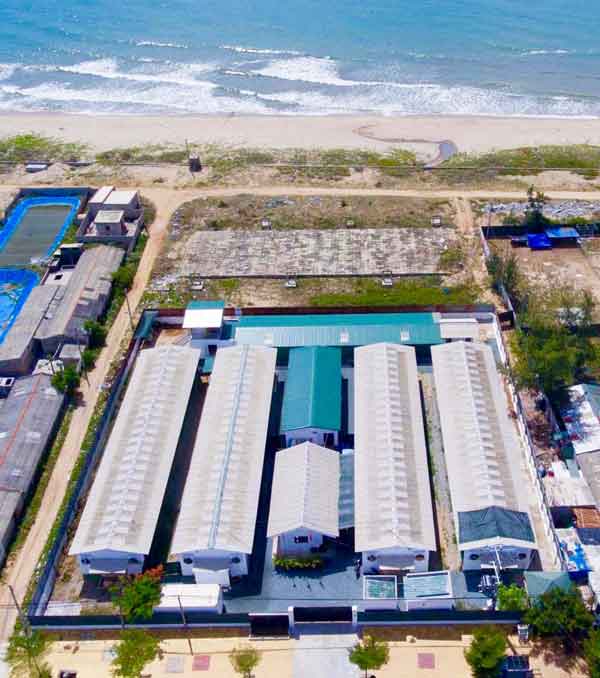 Information: Stephen Christensen ([email protected]) and Florian Renault, Worldwide West Vietnam, Lot 36-37, Hoa Thanh hamlet, An Hai Town, Ninh Phuoc District, Ninh Thuan Province, Vietnam (Phone Mrs. Pham Y. Van +84-899-15-5189, Email [email protected], Webpage www.worldwidewestinc.com, there's a nifty video of swimming Artemia at the top of this webpage).
Source: Worldwide West's