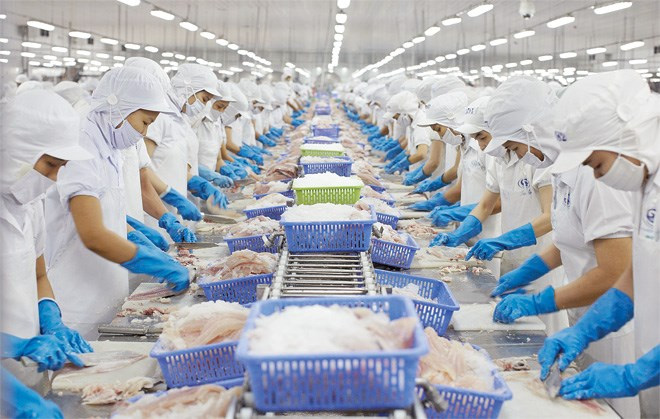 Vietnam fisheries sector has seen fast and stable growth, making an important contribution to the national economy growth for last over 10 years.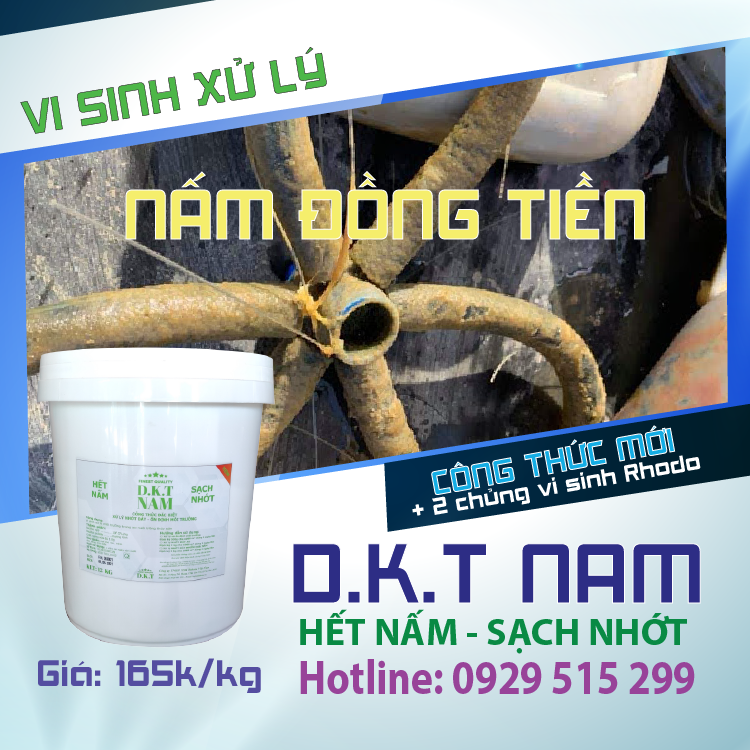 The proportion of fisheries sector has gradually increased in argriculture, forestry and fishery group and in the national economy. Fisheries has become an important economic sector, contributing to the agricultural and rural restructuring, povety reduction and improvement in the lives of communities not only in coastal rural areas, but also in the moutains, midlands and highlands. The presence of cilivian fishing boats at sea has contributed to the national sovereignty and marine security.
1. The processes of growth
In spite of its early born, Vietnam fisheries until the mid-century still bore the clear imprint of a self-sufficient economic activities which was shown by its manual and obsolete production-level. Fisheries activities were only considered as secondary profession in the agricultural production.
Since 1950s, realizing the important role of fisheries sector and its possible contribtion to growth of national economy, Vietnam government has begun to develope fisheries sector and formed state management agencies of this field, marking a new look for fisheries. Since then, the fisheries sector has gradually formed and developed as a technical- economic sector, making more and more significant contribution to the development of the country. The development processes can be divided into three main periods as following :
Period 1954-1960: The fisheries sector began to be paid attention by govement to germinate a economic-technical sector. This was the period of economic recovery and development in the North. With the support of socialist countries, some fisheries entities such as fishing coporations including Ha Long, Viet-Germany, Viet- China and Ha Long canner plants were formed. Particularly, co-operative movements were widely developed in fisheries sector.
Period 1960 - 1980: Fisheries had diffirent stages of development associated with historical events of the country.
- 1960s – 1975s: This stage was marked with the establishment of Department of Fisheries in 1960 which gave birth to Vietnam fisheries as a whole economic-technical sector of the country. However, as it was also the time of war, fisheries' officals and fishermen "firmly took fishing nets and kept hold of guns" which was shown by working enthusiastically together in the spirit of " all for Southern blood". Along with all people in every province, they implemented two strategic tasks of "building Socialism in the North, defeating the US aggressors and liberating the South". Fishermen also contributed to the construction of The Ho Chi Minh trail on sea.
- 1976s-1980s : With the unification of the country, the fisheries sector entered in a new stage of development which was marked by the establishment of Ministry of Marine in 1976. The fisheries successfully mobilized the movement of "The Uncle Ho's fishing pond" nationwide, bringing about a great effect, as the result of implement of the Uncle Ho's testament .
Due to severe aftermaths of war, the economy was in recovery process. On the other hand, the management mechanism was not appropriate. It was not quality of goods, but the quantity was used to evaluate the productiveness which discouraged the fisheries production and resulted in a severe decline of fisheries sector in the late 1970s.
Period from 1981 to now : In 1981, Ministry of Marine was reorganised into a new one, Ministry of Fisheries. Fisheries sector entered a comprehensive developement stage with respect to capture fisheries, aquaculture, logistics services, processing and exporting. It has also promoted researching and application of science and technology into production and expanded the international cooperation to sustain the growth rate.
In 1981, in the context of the difficulties and challenges after the period of decline, Seaprodex Vienam Company, which was licensed to experiment with the "self-balanced, self- expensed" mechanism by the government. As a result, the value of products was focused to increase in order to create capital for expanding reproduction, which generated a new motivation for the development of the sector. Fisheries sector could be regarded as a pioneer in the process of innovation towards market economy under socialist orientation in Vietnam. The successful application of new mechanism, which linked the production with the markets, has created a turning point for the sector development and paved the way for continuous growth of the sector for over 27 years.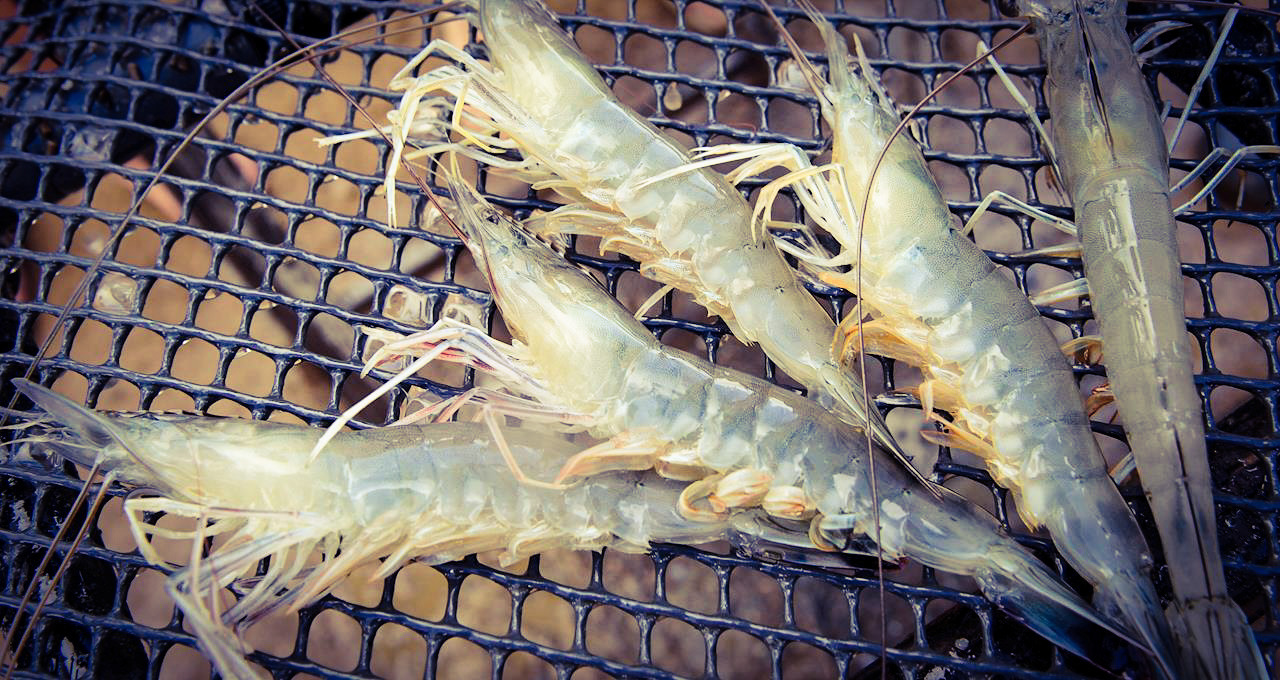 With these initial successes, in 1993, the 5th plenum of Xth Party Central Committee defined to build fiheries sector as a key economic one.
In the trend of opening and integration of the country, exporting was regarded as driving force in promoting growth and given priority for investment. The strong points of people's fisheries were considerably developed through the economic models of non-state sector, attracting all economic sectors' investment. The fisheries sector has been received more and more investment and driven in the right direction which has paved the path for the development of fisheries, generating a powerful change in production, capacity building, production expansion, and at the same time creating jobs and increasing incomes for fishing workers nationwide as well as bringing a large revenue in the state budget.
In the sector's development strategy, the subsectors such as capture fisheries and aquaculture have been orientedly developed to serve exporting subsector, which inturn, have become a driving force for the development of the capture fisheries and aquaculture.
Fisheries sector has taken the proactive steps in the international integration and enhanced the application of scientific and technological advances to production, linking raw materials production with processing, promoting trading and expanding exporting markets.
Since the mid-1990s, the sector has focused on innovating the way of management of seafood quality which gradually met the highest requirements of big markets, bringing Vietnam's seafood products a good reputation and stable position in the world's biggest seafood markets. As a result of it, fisheries sector has gained greatly success in the late 20th and early 21stcenturty.
The results of fisheries sector's production and trading (2000 - 2011)

Year

Total prodution (tons)

Production of capture fisheries (tons)

Production of Aquaculture
(tons)

Exporting value
(1.000 USD)

Total of boats and vessels
(unit)

Areas for aquaculture
(ha)

1990

1.019.000

709.000

234.700

205.000

72.723

491.723

1991

1.062.163

714.253

241.000

262.234

72.043

489.833

1992

1.097.830

746.570

238.200

305.630

83.972

577.538

1993

1.116.169

793.324

242.000

368.435

93.147

600.000

1994

1.211.496

878.474

158.400

458.200

93.672

576.000

1995

1.344.140

928.860

210.300

550.100

95.700

581.000

1996

1.373.500

962.500

191.700

670.000

97.700

585.000

1997

1.570.000

1.062.000

263.900

776.000

71.500

600.000

1998

1.668.530

1.130.660

336.100

858.600

71.799

626.330

1999

1.827.310

1.212.800

403.100

971.120

73.397

630.000

2000

2.003.000

1.280.590

481.800

1.478.609

79.768

652.000

2001

2.226.900

1.347.800

635.500

1.777.485

78.978

887.500

2002

2.410.900

1.434.800

749.100

2.014.000

81.800

955.000

2003

2.536.361

1.426.200

901.100

2.199.577

83.122

902.229

2004

3.073.600

1.716.900

1.150.100

2.400.781

85.430

902.900

2005

3.432.800

1.798.600

1.437.400

2.738.726

90.880

959.900

2006

3.695.927

1.798.800

1.694.300

3.357.960

Chua XD

1.050.000

2007

4.149.000

1.876.000

1.942.000

3.752.000

85.758

1.065.000

2008

4.582.000

1.937.000

2.449.000

4.509.418

123.000

1.052.600

2009

4.846.000

2.068.000

2.569.000

4.251.313

130.000

1.044.700

2010

5.208.600

2.280.000

2.828.600

5.033.726

128.000

1.096.700

2011

5.450.400

2.520.000

2.930.400

6.077.000

130.000

1.048.100
Source : Former Ministry of Fisheries and Ministry of Agriculture and rural development, General Department of Statistics
Total fisheries' production has passed the threshold of 1 million tons in 1990, joining the list of the countries which had the fishing production of over one million tons since 1997, reaching at 2 million tons in 2000, 3 million tons in 2004 and over 4 million tons in 2007.
Export turn-over exceeded 500 million USD in 1995, over 1 million USD in 2000, accounted for 2 million USD in 2002, over 3 million USD in 2006 and 4.5 million USD in 2008.
In pursuit of modernization and industrialization, fisheries sector has effectively implemented programs namely Program for aquaculture development, Program for fisheries im-export development and offshore fishing development program and so forth. The products structure has dramatically changed towards increasing the proportion of aquaculture and high value products, especially the products for export. Due to the steady growth of the sector in this period, Viet Nam has become one of the biggest seafood countries in the world, ranking 12th in fishing yields, 7th in the fisheries export value (2007) and 3th in aquatic species farming.
2. Steering the fisheries towards industrialization and modernization
In fact, before 1970s, the fisheries sector, particularly subsectors such as capture fisheries and fish processing were inclined to approach the industrialization and modernization in terms of motorization of fishing vessels and construction of frozen processing establishments. In the process of recovery development of economy in the North, it was neccessary to develop fisheries. At this time, institutions, research stations, universities, colleges of fisheries were established and came into operation. There were a lot of fishing corporations, processing plants which provided food for people and met the demands of the struggle against the US, liberation of the South and reunification of the country. Although industrialization and modernization process was only at early stage, its results has significantly contributed to the development of the fisheries in this stage.
Since 1981s, the sector has witnessed a steady and dramatic growth, as the result of the application of "self-balanced, self-expensed" mechanism, which was actually the first step to the market mechanism, linking all stages : production – distribution- consumption towards exporting. The fisheries sector's production has occupied higher and higher proportion in agricultural area and the national economy.
The capture fisheries
The capture fisheries subsector has shifted from a manual fisheries with small-scale, operating in inshore areas to a motorized one with enhancement of offshore fishing, targeting high value fishing species and export species. In addtion to the development of offshore fishing, coastal capturing has been developed combining with the preservation towards sustainability and protecting ecological environment.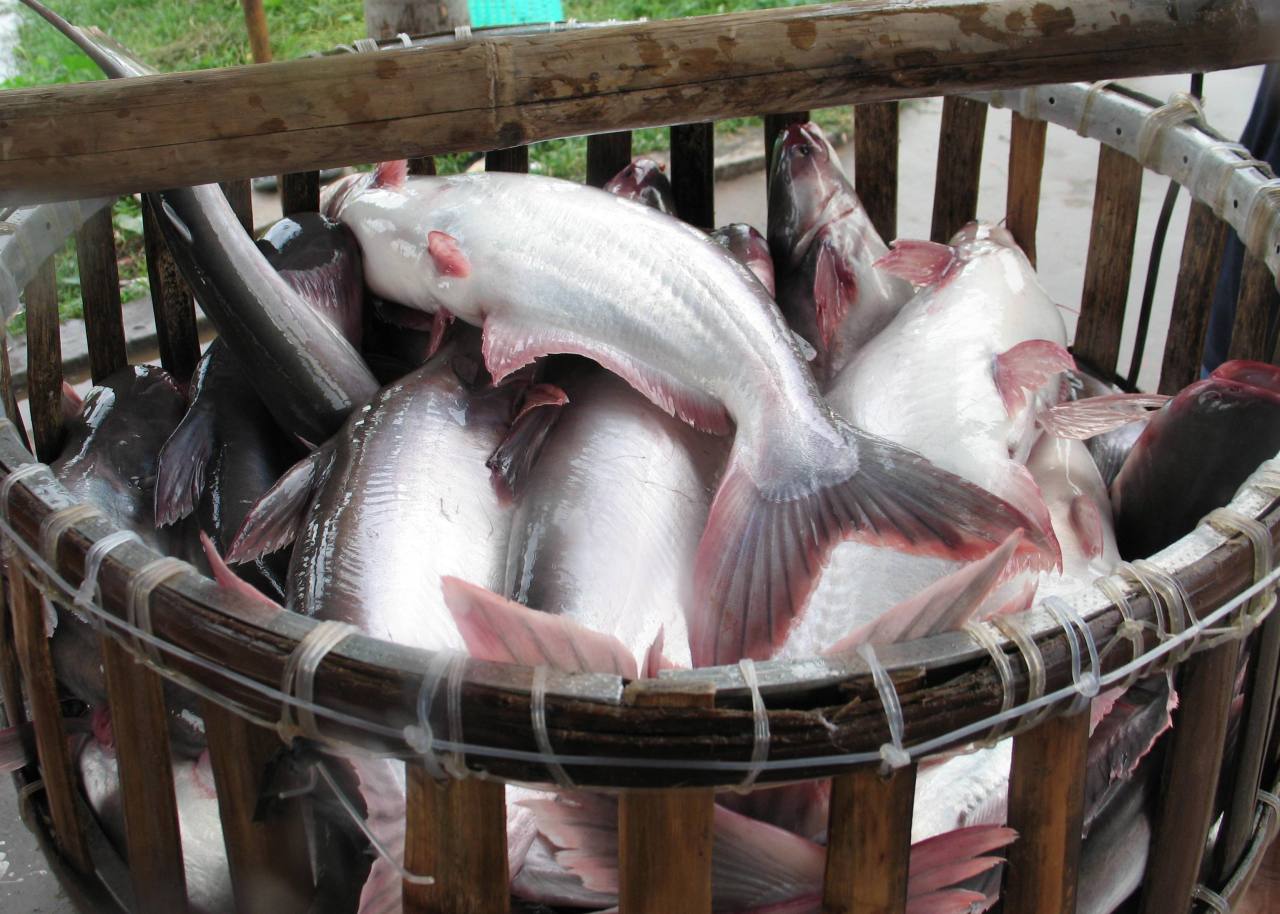 From 1991 to now, the number of engined boats have been rapidly increasing, whereas the manual boats on the decrease. The number of vessels with capacity of over 90 CV have significantly increased, especially after 1997, as a result of implementation of policy on development of offshore fishing and stability of coastal explotation coincided with credit program for building offshore vessels. The proportion of vessels with capacity over 90 CV have rapidly increased (15.8% in 2007 compared to 1.4% in 1997). To 2008, there were over 17.000 vessels with the capacity over 90 CV. The proportion of offshore fishing production has significantly increased, accounted for 40% of total fishing production.
The logistic service system for offshore areas, islands, coastal areas associated with fisheries service centres have been initially formed. Implementing the policy on "production reorganization" of the sector, a large number of strong models of team, group, co-operative were formed in order to organize the logistic services at sea to support each other in production and search and rescue activities. The presence of civil ships and fishermen at sea areas has contributed to sovereignty, security at sea and on islands of the country.
The management of fishing activities were paid attention with respect to facilities management, career management, labor management and fishing monitoring activities to drive the fishermen to work in line with the provisions of the law when engaged in fishing activities at sea.
In 2008, there was a significant increase in prices of oil abroad and inland which severely affected fishermen, especially offshore vessel ones. Consequently, the development of capture fisheries was negatively affected which was shown by the shortage of raw materials for processing and the difficulties in livelihood and living of coastal communities. In order to contributeto a stable life, social security and to maintain the development of marine capture fisheries, the government had timely policies to support certain amount of gasoline to fishermen engaging in fishing activities in 2008 (Decision 289/QD-TTg, dated 18/03/2008). As a result of this, most fishermen were so excited that they continued fishing and fishing activities gradually restored back. The number of unoperated vessels have been going down. Through this support, fisheries management agencies have had an opportunity to grasp the number of vessels, paving the way for the improvement of information management for fishing vessels in next years.
The project on "Organizing information for the natural disasters prevention at sea" was approved by Prime Minister by the Decision No. 137/2007/QD-TTg, dated 21.08.2007. Implementing this scheme, the sub-project "Building the information system on marine fisheries management" began to implement Phase 1 (2009) which provided the management agencies, business owners with general information about weather, marine meteorology literature, oceanography, thus they could get the information about operation of fishing vessels at sea to take timely measures to ensure safety for people and vessels operating at sea. Phase 2 of the project (2010-2012) will be inclined to build GSP-based vessel position monitoring system and put it into use. Also, Phase 2 will aim at completing two-way communication systems between ship and shore and building a database for fishing-ground forecasting, fisheries oceanographic meteorology.
Aquaculture
Aquaculture has changed from a second and self-sufficient subsector into a concentrated commodity production one with advanced technology level, developing in all freshwater bodies, brackish water, marine water towards a sustainability, environment protection and harmony with other economic sectors.
There has been steady increase in aquaculture areas since 1981. Farming areas are of 1 million ha now as compared to 230 thousand ha in 1981.
The proportion of marine and brackish water areas was increasing, especially the areas for shrimp farming which generated a significant increase in the aquaculture production, particularly the exports production and brought about incredibly economic effectiveness. Since 1990s, shrimp farming for export has been an important breakthrough. Besides, other cultured species have also been more and more diverse in freshwater, brackish and marine waters. Since 2000, Tra fish, Basa fish has become an important species in freshwater farming and the second main product for export after shrimp. By 2008, shrimp and Tra fish, Basa fish were two main products for export with export turnover of $ 1.5 billion and $ 1.4 billion respectively.
Aquaculture has gradually become one of the key commodities production sectors, developing nationwide. It has an important position in national economy and is inclined to build concentrated production areas. The high-valued spieces for exports have been focused to invest and encouraged to develope and gained good results. Promoting the potential of natural resources, capital and the initiatives in enterprises and fishermen, aquaculture has been playing a very important role in economic restructure in agriculture as well as implementation of hunger ellemination and poverty reduction in different regions of the country.
Processing for exports
This subsector has been rapidly developing and approaching the advanced technology and management in the region and the world in some fish processing. The exporting products are high quality and competitive, building a good reputation in the world market. The production establishments have been being continuously invested and upgraded.
In 1995, Vietnam officially joined the ASEAN countries and Vietnam fisheries sector became a member of Southeast Asian fisheries Development Centre (SEAFDEC) along with the expansion of export markets which created a good chance for the fish processing to grow well. As the processing establishments were getting more and more modern, coincided with many advanced technologies were applied to production, the quality of fisheries products was constantly improving.
By 2008, there were 544 industrial scale processing enterprises, of which 410 enterprises met the national food hygiene and safety standards, 414 enterprises have already applied GMP, SSOP, HACCP, ISO 14001,… and met cleaner production standards. They had permits to export to large market such as USA, EU, Japanese, Korea, Russia and so forth. There are now 269 processing enterprises which have permits to export to EU compared to that of 18 in 1999.
Besides the state-owned enterprises, the private export processing enterprises have been rapidly devoloping in recent years, of which several enterprises have ranked first in export value and some export processing enterprises had export turnover of approximately $ 100 million per year. The Vietnam fishing products have been exported to over 140 countries and territories, including the important markets like EU, Japan, the United States, South Korea and Russia.
The application of science and technology
In the stages of development, fisheries science and technology has made an important contribution to increasing labor productivity and economic effectiveness, improving the quality of products, the economic restructuring and poverty reduction.
Regarding capture fisheries, there have been many survey studies, resources assessment, and oceanographic factors related to coastal fisheries and a certain part of offshore fisheries , paving the way for adjusting the capture fisheries production restructuring, definiting prohibited and restricted fishing areas to sustain the marine resources. Capture fisheries forecating of marine resources was initially built up to help farmers improve production effectiveness.
Combining the application researches with the results of the pratical production and technology importation, some of new fishing technologies have been applied popuparly and effectively to improve the fishing production such as three-layer gill net for catching shrimp, cuttlefish; advanced gill net; stick-held falling net for fishing squid, ect. Some products used in fishing vessels and other equipments have been researched and applied to production to improve marine capture fisheries like fish detector used in fishing with light combination, preservation technique of aquatic products by saltwater flake ice on offshore vessels, ect.
With respect to aquaculture, the results of scientific and technological researches have created proactivity in the technology for seed production, commercial culture of many high economic value species, creating a turning point for aquaculture in our country, especially the farming of black tiger shrimp, catfish, basa for exporting such as the household-scale black tiger shrimp farming model; technology for seed production and commercial culture of black tigershrimp, white shrimp, Greasyback shrimp, Fleshy prawn, Japanese prawn and prawn, Giant freshwater prawn, Barramundi, crabs, blue crabs, snails, abalone, … Several technologies for seed production reached or exceeded degree of those in the region such as technology for seed production of crabs, snails … Aquaculture development has contributed to creating a stable supply of raw materials for exporting and processing subsector, increasing the sector's export turnover, meeting the demands of domestic markets, and to hunger elimination and poverty alleviation programs.
Regarding export fish processing, Science and technology have addressed many problems with respect to the post-harvest preservation technology, processing technology of some fisheries products from the high quality trash fish, innovation and diversification of technology and traditional products … Not only have the export processing enterprises produced many high value products, but they also created product diversification, quality improvement as well as ensured food hygience and safety which heightens the competitiveness of Vietnam's seafood products in international markets, as a result of technological innovation. To date, there have been 269 enterprises having permits to export to EU markets and 410 among 544 processing establishments meeting the industrial standards of food hygiene and safety.
Fisheries management
Promoting the resources, innovating for development in the trend of opening and integration of the country, the sector has asserted and considered exporting as incentive for development and given it priority investment. Consequently, the strength of people's fisheries has been developed through the models of non-state sectors, attracting investment of all sectors. The fisheries sector has been more and more invested and in the right direction which has formed an important premise for the economic development of fisheries and made a powerful change in production and trading, capacity building, production expansion. The capture fisheries and aquaculture subsectors have orientedly developed for export which has created more jobs and increased incomes of fisheries workers nationwide, contributing to export turnover and economic growth of the country.
Not only has the sector led the way primarily in international integration, it has also enhanced the application of scientific and technological advances to production and linked production of raw materials with processing, trading promotion and exporting market expansion. In particular, since early 1990, it has focused on renewing the way of food quality management and food safety to meet the strictest requirements of major markets, which quickly set up and affirm a position in the world's biggest seafood market. Science, technology and the fisheries extension activities have been playing an important role in the development of sector's production and trading. Scientific research capacity continues to be enhanced through investment in upgrading infrastructure and equipment for research, training human resources. The management bodies have been showing signs of maturing and had a wealth of experience in management. Many important policies, plans have been issued to promote the development; models of disease free seed production have been supported and encouraged to develop; Application technologies to aquaculture to ensure the requirements of food hygiene and safety and protection of ecological environment; To deploy models of aquaculture and capture fisheries towards effectiveness, linking fishing with logistics services; The models of seafood export processing have been closely combined with the organization of production areas which are capable of producing and supplying raw materials from aquaculture in adaptation to the strongly increase of fuel price, exhausting near-shore resources, natural disasters, ect. Fisheries sector has strengthened the management basing on value chain, quality control and food safety in all stages: capture fisheries, aquaculture to processing and distribution of products – "from pond to table"- in order to meet the requirements of the importing countries and to protect the health of domestic consumers. Along with the resolutions for administrative reform and production organization, the sector has applied the standards for safety farming areas, clean farming models and guided farmers to implement the product quality management. It has also strengthened control of seed quality, feeds, preventive treatments for shrimp and fish in order to improve export product quality and to heighten the prestige of Vietnam seafood products in the international seafood markets.
In parallel with the formation and development of sector's state management agencies, professional associations were born which has encouraged the workforce in all fisheries' branches and made a significant contribution to the continued growth of the sector. As a result of the integration, community linkages were formed and societies, associations were born which has created an incentive for promoting the sector's production reorganization.
Assessing the role of marine economy in the country's development, the 4th plenum of Communist Party's Central Committee, session 10 adopted a resolution of Vietnam's marine strategy until 2020, confirming the position and role of marine economy ​​for the cause of construction and defense of the country. The overall objective of the marine strategy was "striving to build Vietnam to be a powerful maritime nation, owing a wealthy marine economy in parallel with maintaining the national sovereignty of the sea, islands to make a important contribution to the cause of industrialization and modernization for a prosperous and powerful state, to 2020", of which, the coastal and ocean economies will have contributed about 53 to 55% to the total GDP of the country". Regarding the economic – social development strategy, it emphasized that fishing and processing were the subsectors that contributed significantly to marine economy in terms of improvement of the residents' lives in the coastal regions, islands and those who engaged in fishing activities at sea and enhancement of national defense, maritime security, search and rescue and disaster prevention.
During its development, fisheries sector has not only comfirmed itself as a traditional marine economic sector, but gradually developed to become a large commodities production economic sector which has made an important contribution to ensuring food security, hunger ellemination and poverty reduction and to preserving national security at seas and on the islands.
Source: MINISTRY OF AGRICULTURE AND RURAL DEVELOPMENT DIRECTORATE OF FISHERIES